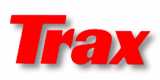 vKey 2006 - Virtual Keypad Dealer Information
---
Internet and Local Network Support
Technical information and advice regarding local network or Internet connection configuration is available to dealers installing on networks.
Availability
vKey 2006 supports the GE Networx NX-8 and NX-8e security panels with up to 24 zones and one partition. A version to support multiple partitions and more than 24 zones is available upon request.

A vKey 2006 test version is available immediately to authorized Networx dealers. An evaluation version suitable for testing, demonstration, and installation on customers' computers is available via download at no cost or on CD for a small shipping and handling charge.
Pricing
The suggested list price for a single residential or business customer is $189. Enterprise site pricing starts at $249. Dealer margins range from 20% to 50% based on volume. One free fully registered version is available to qualified dealers for their own use.
Dealer and Manufacturer Relationships
Trax is actively looking for dealer and manufacturer relationships. Visit the vKey Registration page and leave your contact information. Please note on the form that you are a dealer or manufacturer of security equipment. Further information will be sent via email as it becomes available.
If you have any questions that are not answered here or if you have any general comments, please visit our Guestbook and post them there.